12 November 2022 – "We dance for laughter,
we dance for tears,
we dance for madness,
we dance for fears,
we dance for hopes,
we dance for screams,
we are the dancers,
we create the dreams'
– Albert Einstein
Your Sal's dance Shoes have set off for Project Elimu in Kenya, a community-driven, non-profit organisation providing after-school, arts-based activities for children living in Kibera – the largest urban slum in Africa [Photographs: https://www.sebfouquet.com]"
January 2022 – Your Sal's school Shoes are headed back into the classroom in the village of Igoji in Kenya thanks to Eusebia Hope.
May 2021 – It's a Sal's Shoes stepping out Saturday 👣 We work really hard to maintain the premise on which we were built – knowing where all your Sal's Shoes find their new feet 📦 SW FEEBS your donated Sal's Shoes – outgrown but not outworn – have found their new owner in Kenya 🇰🇪 Her name is Shakaina and she is 4 years old. Shakaina is currently in PP1 the first level of the Kenyan schooling system. She is the second born and the last born. She loves both art and acrobatics.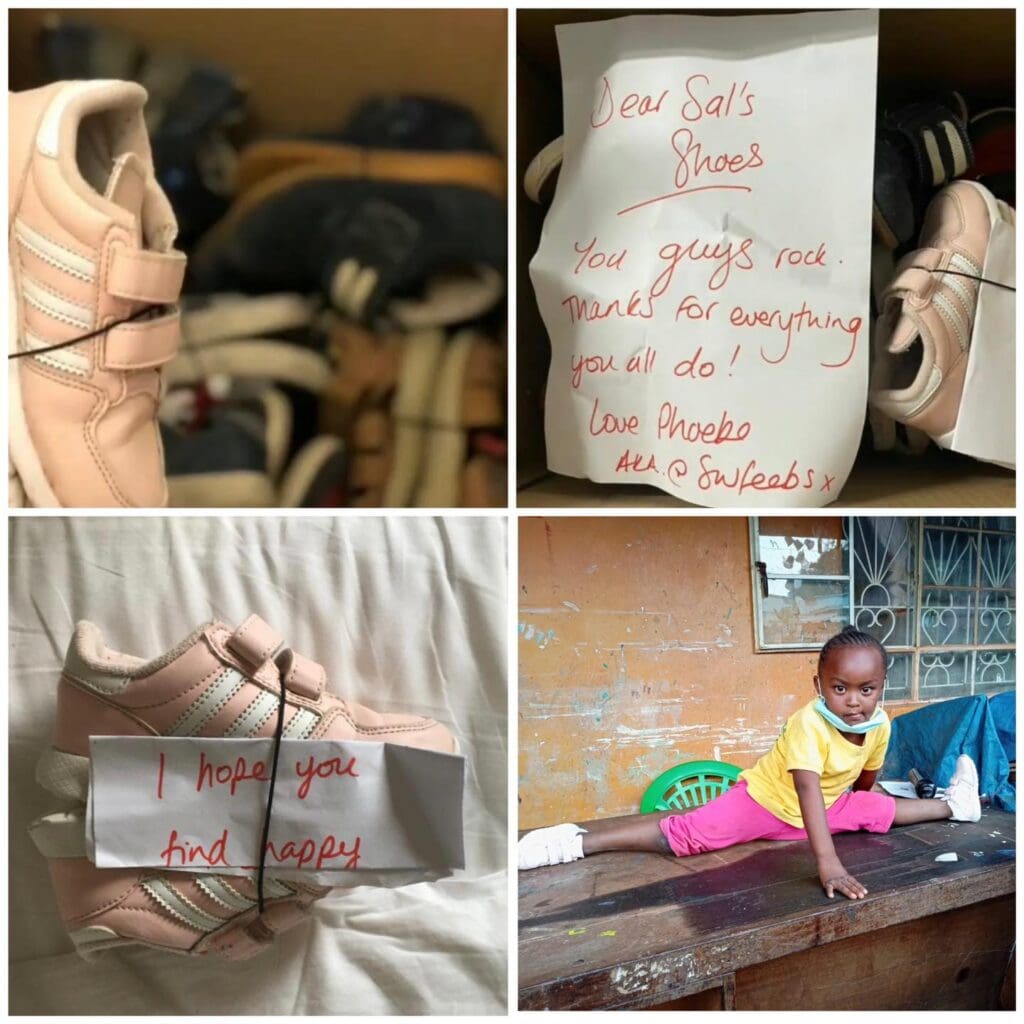 February 2021 – Dear Edith and Izzy and Laura We wanted to let you know that your Sal's Shoes have just found their new dancing feet in Kenya 🇰🇪 Kibera in Nairobi is the largest urban slum in Africa 🌍 and home to around 250,000 people. Housing consists of shacks with the average size around 12ft x 12ft and built with mud walls, a corrugated tin roof and a dirt or concrete floor. These shacks often house up to 8 or more people with many of them sleeping on the floor. Only about 20% of Kibera has electricity and until recently Kibera had no water. There are now two mains water pipes into Kibera. In most of Kibera there are no toilet facilities and one latrine [hole in the ground] is shared by up to 50 shacks. The first time someone sent us a pair of dance shoes we weren't quite sure where we'd find them their new feet. And your dance shoes kept coming. And then we found Anno's Africa and their sister organisation One Fine Day who fund and organise weekly arts clubs, including ballet lessons, at an academy in the middle of Kibera. We now send them an annual consignment of your Sal's dance Shoes 🩰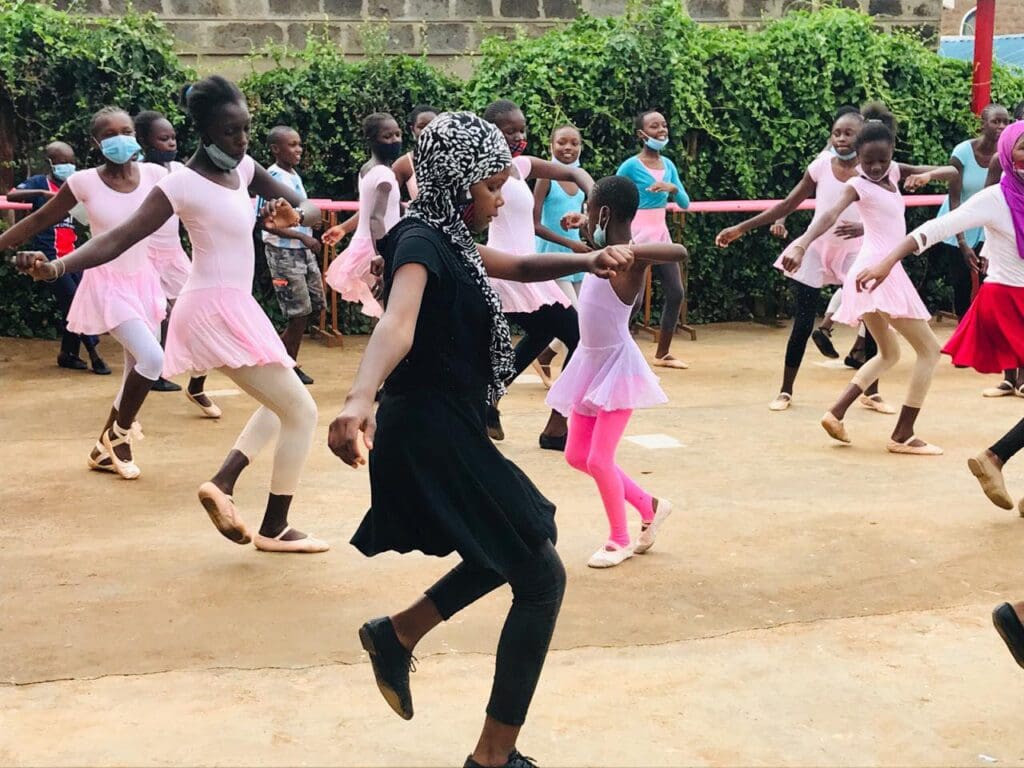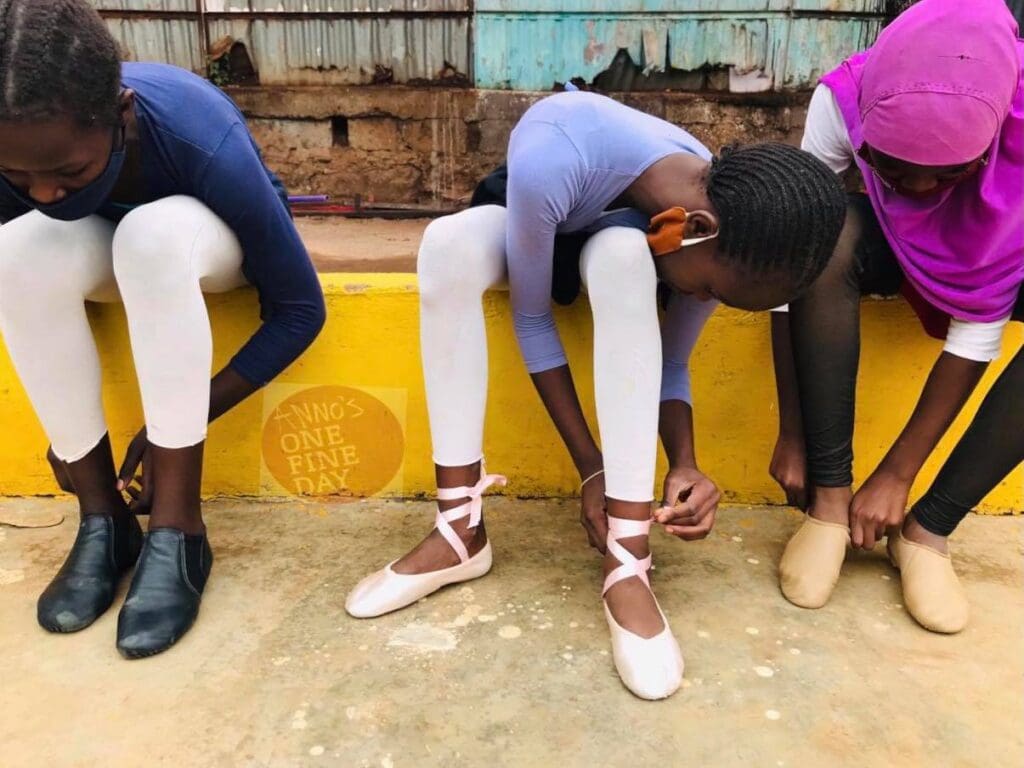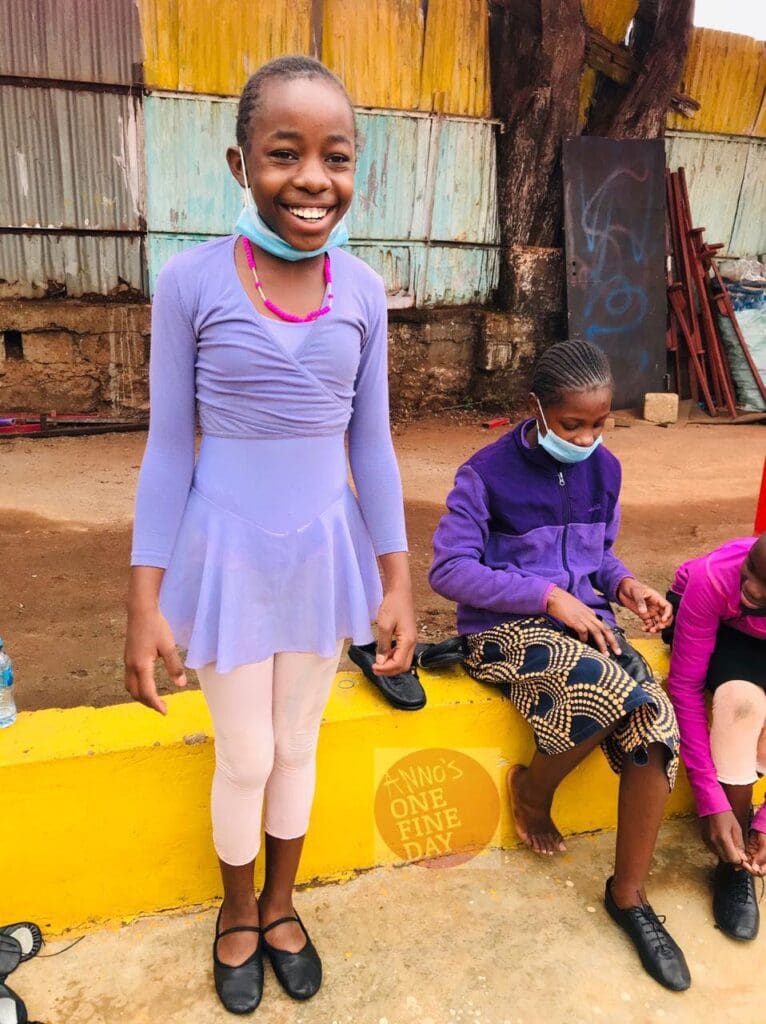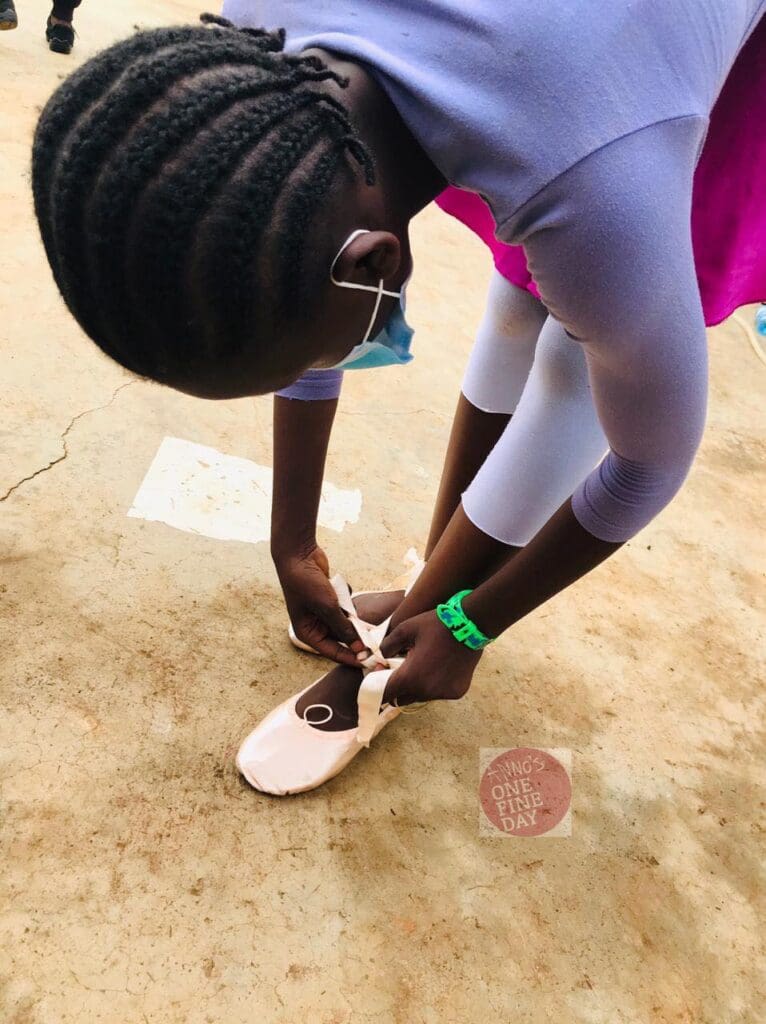 In January 2021, thanks to Anno's Africa your Sal's Shoes have been finding their new feet in Kibera – the largest urban slum in Africa – in Nairobi, Kenya 🇰🇪, at the One Fine Day centre which funds and organises weekly, year round arts clubs 🎭
Mogra Children's Rescue Centre, Nairobi
January 2021 – We've been finding new feet for your preloved Crocs at Mogra Children's Rescue Centre, a registered children's centre in Nairobi, Kenya 🇰🇪 currently home to 409 orphaned children who would otherwise be living on the streets 👣
November 2020, 136 pairs of your ballet and jazz shoes are en route to find their new dancing feet in Kenya with Anno's Africa 🇰🇪 at the ballet academies they run in Kibera, the largest slum in Nairobi, and the largest urban slum in Africa.
March 2020, thanks to Supporting Little Feet your Sal's Shoes, alongside other donations, have been finding their new owners in a primary school in Kenya 🇰🇪