In August 2019, we were so delighted that https://blinknow.org were recognised as a Force For Change by The Duke and Duchess of Sussex . . . thanks to all of you, Sal's Shoes are on the feet of all the 400 pupils at their Kopila Valley School in Nepal 🇳🇵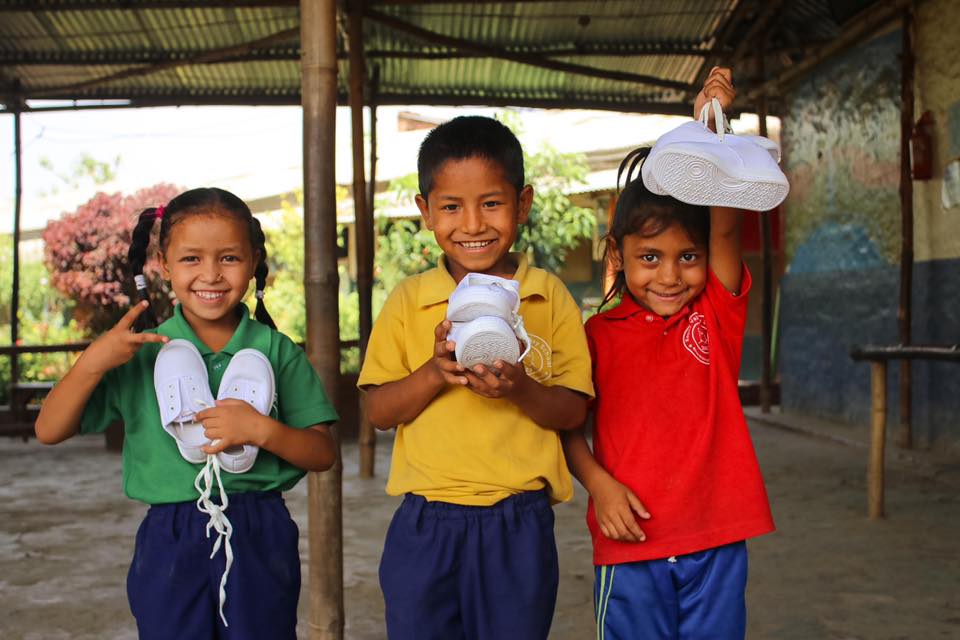 In May 2019, Sal's Shoes started school at Kopila Valley 📚 Kopila is the only school in the region, including public, private, for-profit and non-profit schools, that is entirely free for students. Tuition includes transportation, a daily lunch and snack, school supplies which includes backpacks, uniforms, books and stationery, warm pyjamas for the winter months, healthcare [which includes counselling, dental hygiene, vaccines, annual physicals, counselling for trauma cases], and an abundance of extracurricular activities.
Their new campus opened in February 2019 and is one of the greenest, most sustainable schools in the world https://inhabitat.com/rammed-earth-kopila-valley-school-is…/ The classroom walls are made of rammed earth material, which insulates and keeps the temperature inside 10 degrees cooler in the summer and warmer in the winter. The water system funnels rainwater from the month of monsoon into a 300K litre tank which safely stores water for up to 8 months. The roofs are lined with solar panels and their farm grows sustainable food for the students as well as serving as an agricultural learning hub.